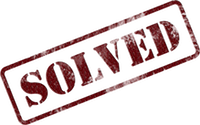 After a couple of months of ignoring Update Manager's rollup patch to vSphere 5.5 Update 1, it is now safe to click install. :)   (Although you might want to wait a week or two for others to test it before deploying into production)
Back in April, a vSphere bug was discovered in Update 1 that would cause an APD (All Paths Down) situation for some NFS datastores.  It was advised by VMware to not upgrade to this latest version if you had NFS datastores. 
They have finally come out with a patch that addresses the ADP issue.  You can read more about it on Duncan's Blog below.
http://www.yellow-bricks.com/2014/06/11/vsphere-5-5-u1-patch-released-nfs-apd-problem/